Are you registered ??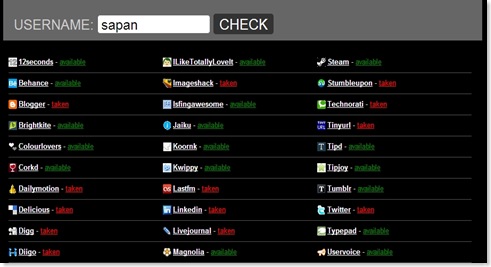 Everyone has become a Netizen today. By one name or the other a person makes his presence felt on the World Wide Web. That name we call it as "username". Whether its a social networking web site or a photo sharing site, everywhere one needs to register with his username. Now when everyone is registering, "This username has already been taken" message is a very common one. But the other thing is "Are you registered wherever you should be ??" The answer of that question can now be found on the WWW. I stumbled across this site today and thought about sharing it. The site is very simple and the only functionality it has is the username checking across many well known sites. So now you can check on which sites you are already there and which others are waiting for you !!
So here's the link: Check your Username
Njoy !!